Europe is a top destination for tourists worldwide. The continent accounts for roughly two-thirds of international travel, hitting a peak of 745 million visitors from all over the world in 2019. While many often visit European countries to experience cool climates or new seasons, many of its warmer places are also great for soaking up the sun and enjoying gorgeous views and cultures. If you're looking for a spot to turn up the heat, here are the ten hottest places in Europe:
Before you travel…
Of course, you must prepare for your warm European holiday with adequate sun protection. With temperatures rising and the sun's heat intensifying, you must frequently apply sunscreen. The FDA recommends applying sunscreen at least 15 minutes before going outside and checking the expiration date if you haven't bought the sunscreen recently. Just as important as protecting your skin is protecting your eyes. Invest in a good pair of sunglasses to keep yourself safe and stylish on your trip to Europe. Aside from essential UV protection, you can get them polarized, colorfully tinted, or prescription to suit your travel and lifestyle needs. Headwear like sun hats are also a must if you're headed for the beach or doing a lot of sightseeing outdoors. They're also popular for making a fashion statement, allowing you to beat the heat and keep light off your face in style. If you have all these ready, you can choose from Europe's hottest places.
1. Valetta, Malta
If you're looking for a sunny spot in Europe, there's no better place than Valetta in Malta. The country's capital city gets the most sun in Europe and is a relatively underrated gem in the Mediterranean. It's also a major cultural capital in the continent, boasting vibrant activities and a rich history.
2. Paphos, Cyprus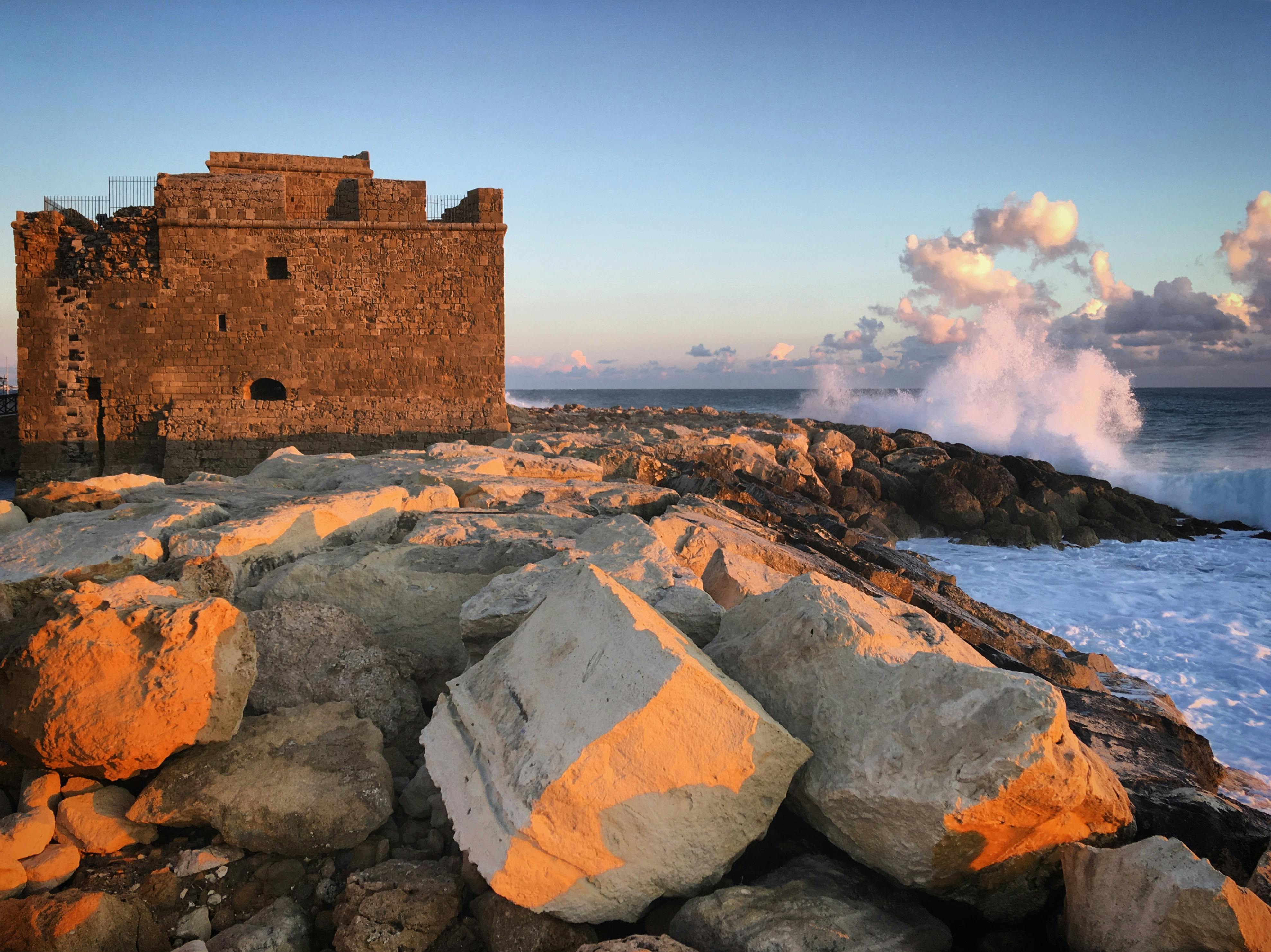 Paphos is a gorgeous and versatile area in Cyprus, giving travelers a mix of ancient cities and stunning beaches. It's connected to the Greek goddess of love, Aphrodite, giving this destination a romantic ambiance. It's at its hottest during the summer, so make sure to time your trip well for more sunshine.
3. Canary Islands, Spain
The Canary Islands of Spain experience perpetual sunshine throughout the year, regardless of which one you head to. The largest island, Tenerife, also boasts some of the country's most popular beaches, like Playa de las Américas and Playa Jardin, which are perfect spots to soak up some sun.
4. Sicily, Italy
This Italian island is home to a beautiful array of cathedrals, vineyards, beaches, and architecture, making it a fun place to explore with something of interest for all travelers. Sicily is also home to the country's hottest cities, some of which broke temperature records in Europe a few years ago.
5. Nimes, France
Nimes is France's hottest city, with temperatures rarely dropping below 30°C (86°F). It's surprisingly a great showcase of Roman culture since the place was a Roman Empire outpost; you can get a history fix by visiting some ancient monuments and structures in the city.
6. Madeira, Portugal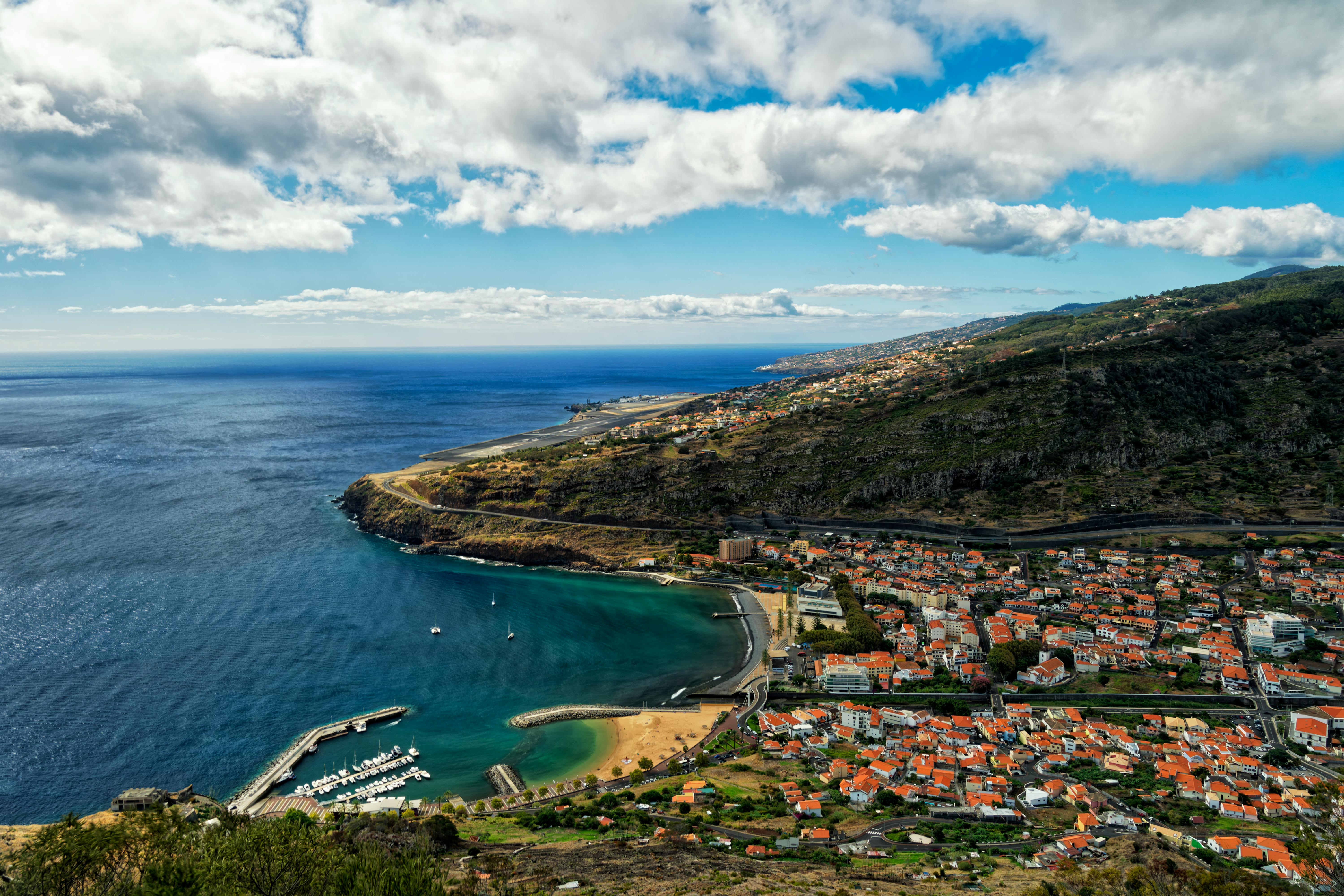 The Portuguese island of Madeira is a top spot for leisure and sports activities or relaxation in luxury accommodations. While it's one of the hottest places in the country, the heat isn't incredibly oppressive and brings a pleasant climate.
7. Karpathos, Greece
Karpathos is the second largest of the Greek Dodecanese islands, and the monthly temperatures average 30°C (86°F) in the summer. It's also a hidden gem of the country, so it's great for finding unique spots and experiences.
8. Malaga, Spain
Malaga is a port city off Spain's southern coast with an average of 345 hours of sun per month. Aside from stunning beaches, it's also a must-visit destination for art enthusiasts, as this city is Pablo Picasso's hometown.
9. Dubrovnik, Croatia
This medieval town is a well-known filming spot and a favorite destination of celebrities thanks to its beautiful castles and delicious gourmet food and wine. Summers in Dubrovnik can get quite hot, reaching a high of 31°C (87.8°F).
10. Faro, Portugal
Faro is located in Portugal's southernmost region and is famous for its historical landmarks, adventure spots, and vibrant nightlife scene. It's also a top destination for those looking for some winter sun.
google.com, pub-9385283247860729, DIRECT, f08c47fec0942fa0